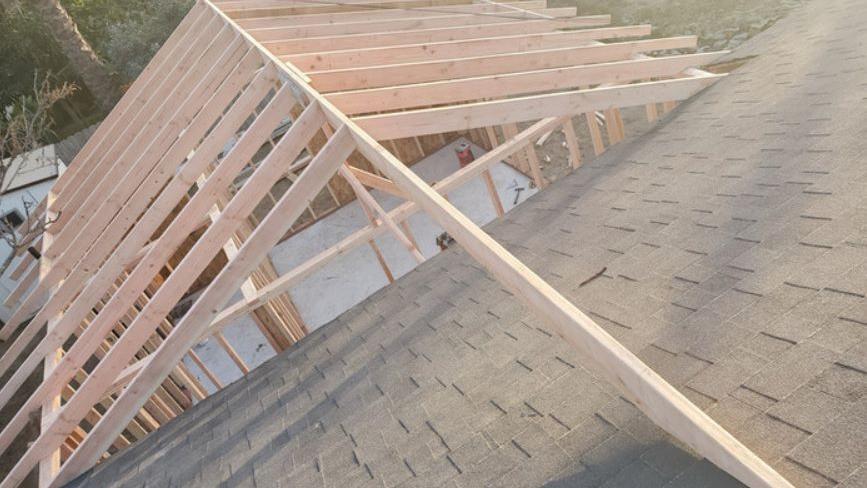 Amid a local boom in accessory dwelling units over the past few years, the Santa Maria City Council has adopted new regulations that will allow more residents to build and rent out additional dwellings on their property.
Following a first and second reading of a new ordinance earlier this month, Santa Maria is now aligned with state regulations for ADUs, allowing the construction of accessory units in multifamily residential zones, greater unit square footage, and the creation of junior ADUs within city limits.
ADUs are defined as attached or detached dwellings that provide an independent space on the same lot as the primary residence. 
During the council's first reading of new regulations on May 4, Mayor Alice Patino and Councilwoman Etta Waterfield were the dissenting voices in the 3-2 vote, arguing that the state requirements would ultimately increase housing prices.
"I think it's gonna make the price of housing go up. There's a great need for housing for families with children," Patino said. "There is just not gonna be any zoning left in any cities."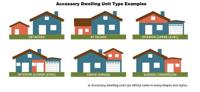 A graphic presented to the Santa Maria City Council earlier this month illustrates the different types of accessory dwelling units (ADUs) permitted under a new ordinance aligned with state ADU guidelines. 
Contributed
While city officials have been hesitant to allow such units in the city, both in 2017 when they were first approved and this month when access was expanded, interest in ADUs has undoubtedly been taking off.
According to city permit data, nearly 500 individual ADU permits have been issued in the city since the end of 2017, with just over 170 administered in the past six months alone. Approximately 20 of the permits were for existing units that had been built illegally. 
The city finance office also confirmed that ADU permits have produced substantial revenue for the city. Between July of 2020 and March of this year, ADU permits have brought in around $785,000 in revenue, according to city spokesman Mark van de Kamp. 
Jesus Meza, owner of MZ Construction in Santa Maria, said he can't count the number of ADUs he has built in the city in the past three years but that the demand has definitely been increasing.
"I've been busy for the past three years. Since the beginning of this year, I've been getting calls like crazy. Before it was here and there, but now everyone wants to do an ADU," he said. 
Sign up to receive headlines in your inbox!
Breaking News | Local Sports | Daily Headlines | Local Obituaries | Weather | Local Offers
The main reason people choose to build them, he said, is to be able to rent them out and secure a form of additional income as housing demand remains high.
"An ADU will pay itself off in about four or five years, and then you'll have an income," he said. "It just takes time, but everybody can pretty much do an ADU on their property if they want."
According to Eady, the majority of local accessory units being built are garage conversions. However, other residents may choose to install a unit above their existing home, or convert their basement or another area of their home. 
Under new guidelines, newly constructed units can be up to 1,000 square feet if attached and 1,200 feet if detached. However, there are no square footage limits for existing structures converted into ADUs. 
A graphic presented to the Santa Maria City Council earlier this month demonstrates the different forms of housing conversions to create an accessory dwelling unit (ADU).
Contributed
Junior accessory dwelling units, which comprise up to 500 square feet, are permitted only in single-family residential areas and must be attached.
"The main change under the new state law is really related to the size of what you can build," Eady said.
Allowances for ADUs in multifamily residential zones are also expected to greatly increase the number of these units throughout the city, hopefully providing more housing options for residents, officials said. 
While dwellings in single-family zones are limited to one ADU, multifamily residential zones can accommodate multiple units, as long as they do not exceed 25% of the total number of dwellings on the lot, according to the ordinance.
ADUs cannot be sold separately from the associated dwelling, and while they can be rented out, short-term rentals of 30 days or less are not permitted. 
Editor's note: This story was updated to correct the the amount of revenue generated by ADU permits in the city, after the Santa Maria Times was provided an inaccurate figure from the city.
Supervisors adopt amendments
Changes bring ordinances in line with new state law. For more, see page A3.