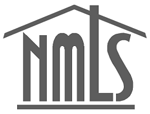 The Division of Banking is charged with the regulation and supervision of state chartered and licensed financial institutions, to maintain stability and public confidence in state chartered institutions and to protect public interests.
We promote the safety and soundness of state chartered financial institutions by identifying, monitoring and addressing risks to those institutions. Learn more About Us.
Interim Regulatory Guidance — Temporarily Working from Home (Updated)
View guidance.
CSBS/CFPB CARES Act Forbearance & Foreclosure Guidance

View guidance.
2021 Legislative Updates
The documents available below providing guidance from the Division of Banking are in Adobe PDF format.
20-028 New Trust Legislation (June 10, 2021)
Cybersecurity Tools for Financial Institutions
Ransomware Self-Assessment Tool (R-SAT) for banks
Ransomware Self-Assessment Tool (R-SAT) adapted for nonbank institutions
Ransomware has become one of the most visible cyber threats to our nation's networks. Due to advancements in ransomware and its potentially devastating consequences, financial service providers should review and update their security controls. The R-SAT is a brief questionnaire that walks through key measures to protect businesses and can assist management and Boards (as applicable) in evaluating preparedness. Ransomware preparedness will help to minimize the risk of total loss of records.
Annual Reporting Form
Exempt Lender Annual Reporting Form
Enforcement Actions
See the Ocwen Financial Corp. order issued by the Division of Banking and find answers to frequently asked questions.
See the Dollar Loan Center order and limited stay issued by the Division of Banking.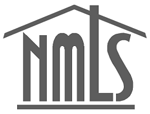 Nationwide Multistate Licensing System & Registry (NMLS)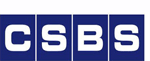 Conference of State Bank Supervisors
Contact Us
Division of Banking
South Dakota Department of Labor and Regulation
1601 N. Harrison Avenue, Suite 1
Pierre, SD 57501
Phone: 605.773.3421
Fax: 866.326.7504
email: banking@state.sd.us