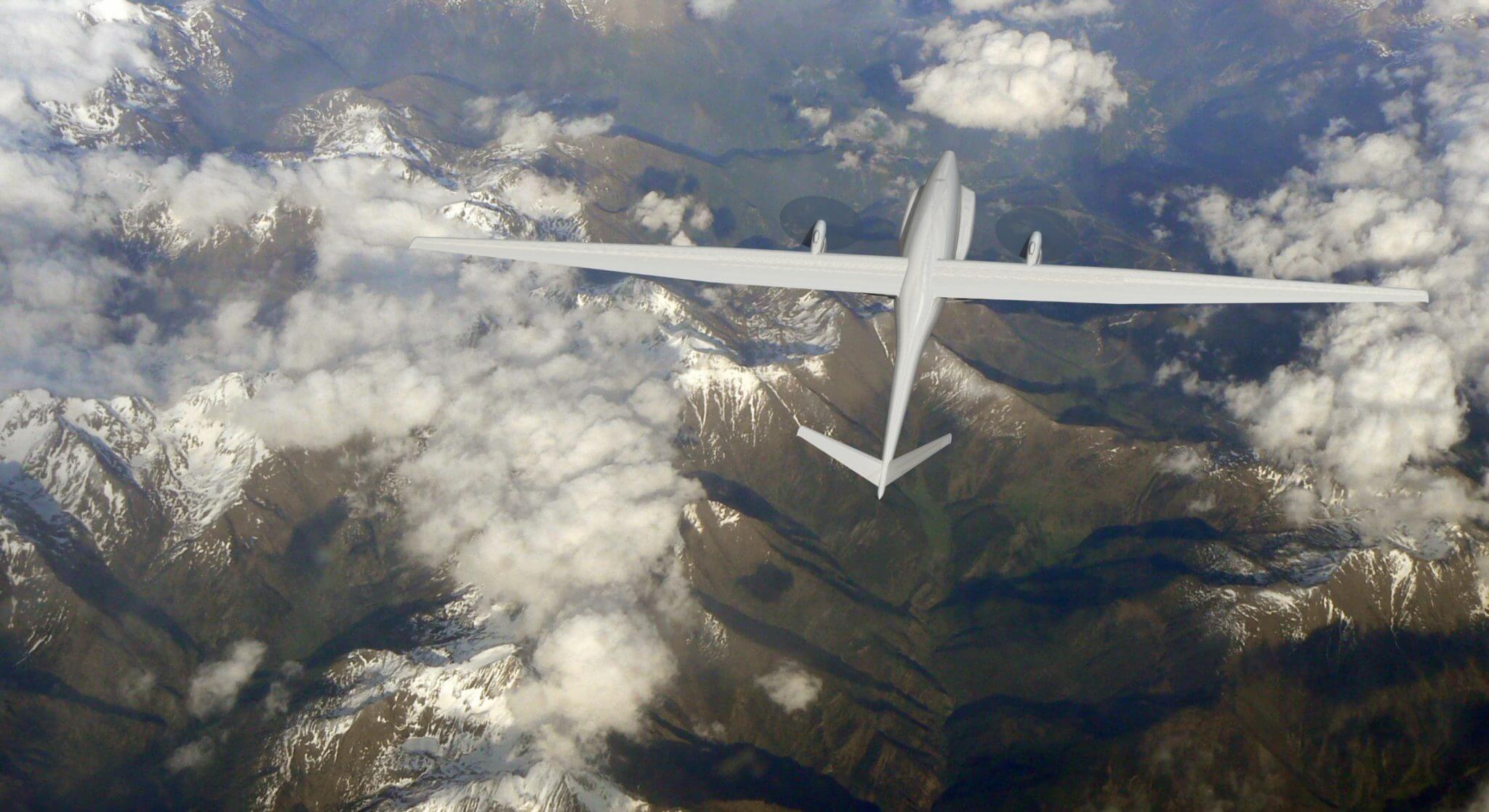 New Paper Reveals How to Bridge the Digital Divide with Aviation in the Stratosphere
WAKEFIELD, Mass. — Dec, 2021 — The HAPS Alliance, an international association of cross-industry players working to enable a High-Altitude Platform Station (HAPS) ecosystem, today announced the publication of its new white paper entitled "Bridging the Digital Divide with Aviation in the Stratosphere – HAPS Flight Test Results Show Path to Unlock Stratospheric Communications," which is available as a free, downloadable document. Written by the HAPS Alliance Aviation Working Group, the authoritative paper highlights how members have been testing and improving HAPS vehicles and communication systems to bring connectivity to more people, places and things worldwide.
The aviation testing and use cases described in the white paper reveal HAPS technology's potential to offer greater connectivity as well as support a broad range of applications, including earth observation, disaster management, mobility communications and humanitarian missions. Telecommunications, technology, aviation and aerospace companies, as well as public and educational institutions, will benefit from the paper's information and insights.
"As the HAPS landscape and aviation ecosystem continue to evolve, so have the flight test techniques and use cases needed to unlock the stratosphere's potential and to offer greater connectivity and support for a wide range of applications," said HAPS Alliance Aviation Working Group Chair Andy Thurling. "A lot has changed and much has been learned over the last few years, and our white paper highlights new updates and additional use cases from Alliance members. The paper also notes how the legacy of HAPS pioneer and Alliance co-founder Loon is making new industry opportunities possible and is helping to overcome the challenges that lie ahead. We thank the HAPS Alliance Aviation Working Group members for their contributions to this paper."
To tap into the larger market opportunity, HAPS solutions in the stratosphere need to operate in harsh thermal conditions, including temperatures as low as -90° C. The white paper shows how HAPS Alliance member organizations are navigating these challenges to build a cooperative ecosystem. In fact, by 2029, the HAPS market is expected to reach $4 billion in value, according to Northern Sky Research. The paper outlines how HAPS Alliance Aviation Working Group member solutions are unlocking the potential of the stratosphere, filling a capability gap between terrestrial networks and satellites at 18 to 50 km above the surface of the earth.
"As we head into 2022, the HAPS Alliance continues to drive advancements to the HAPS ecosystem. Our new aviation white paper is a great example of how the Alliance is accelerating the commercial adoption of HAPS technologies and building a robust HAPS ecosystem, which are our ultimate goals," said HAPS Alliance Officer and Treasurer Gregory Ewert. "This paper shows how the Alliance is enabling member companies to work toward eliminating the digital divide and expanding connectivity worldwide."
Alliance members collectively advocate for the advantages of HAPS with relevant authorities in various countries, build a cooperative HAPS ecosystem, develop common product specifications and promote the standardization of HAPS network interoperability. The Alliance brings together some of the world's most recognizable companies across telecommunications, technology, aviation and aerospace.
HAPS Alliance Membership Benefits
All companies interested in the HAPS ecosystem are encouraged to become HAPS Alliance members. Alliance membership levels, Principal, General, and Government and Education, are open to organizations in any industry sector. Members have the opportunity to become involved in various membership initiatives, including working groups, member-only meetings, and collaboration with other HAPS Alliance members to work on technology components and use cases for enabling a smarter world.
About the HAPS Alliance
The HAPS Alliance is an industry association of High-Altitude Platform Station (HAPS) industry leaders that include telecommunications, technology, aviation and aerospace companies, as well as public and educational institutions. United by a vision to address diverse social issues and create new value through the utilization of high-altitude vehicles in the stratosphere, the Alliance is working to accelerate the development and commercial adoption of HAPS technology by promoting and building industry-wide standards, interoperability guidelines and regulatory policies in both the telecommunication and aviation industries. For more information, please visit https://hapsalliance.org/