If you have a dependable vehicle and a cell phone, you can start a courier service. It's a simple business to start and operate, so you don't need a lot of money to start up. in fact, you can start a courier service with $900 or less!
What does a courier do? They pick up and deliver packages, documents, even pets, for businesses and individuals.  This service is always in demand, even in smaller towns, as there is always someone who needs a package or document delivered today. Independent local couriers can provide the kind of services that are in steady demand but impossible to get from the large delivery services like UPS or FEDEX.
A courier service is the perfect "shoestring startup", as it requires very little money to start, no formal training or education, just the ability to communicate clearly with customers. Your new courier business can be home-based, where there is no additional rent or utility costs to pay.
The list of potential customers is almost endless. Architects, engineers, contractors, printers, doctors and medical labs, grocers, pharmacies, caterers, flower shops, accountants, attorneys, busy individuals who don't have time to run errands and homebound individuals such as seniors and those recovering from an accident or illness.
How Much Can I Make With a Courier Service?
The national average rate for courier services using a "light" vehicle, such as a car, pickup truck or minivan is around $36 per hour. Working 8 hours a day, that's $1440 per week, or $72,000 yearly. Mileage charges and service surcharges can easily add 10-20 percent to that.
I have been disappointed with contents of e-books in the past, but this one is easy to read, complete and full of helpful tips and techniques. It was a big help in starting my local courier service, and I would recommend it to a friend! John Collins – Michigan
Here's a Sample of What You'll Learn in Our Courier Guide:
How to start your courier service for less than $900.
How to set your rates and what high-demand services to offer.
The four "success factors" all profitable courier services must have.
The 24 individuals and businesses who need and use a courier service.
Ten success tips for couriers – follow these and you're guaranteed to succeed.
New Second Edition … Just $7.95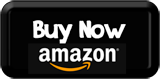 Seven Reasons to Start a Courier Service
You're the boss. No dealing with a boss or having employees.
You get paid immediately on almost all of your deliveries.
You don't need any special education or training. You don't need a college degree, or even a high school diploma and opportunity is everywhere.
You can run a courier service from your home. This reduces overhead costs, and your only commute is to your next customer!
Your location is not important, as a courier service can thrive almost everywhere.
Courier tax benefit. the IRS currently allows couriers to deduct 55 cents per mile as a business expense. For many couriers, that can cut your taxes in half!
Flexible hours. Unlike many other businesses, you can operate a courier business part-time or full-time. It's up to you. In fact, many couriers start their business while still working at a regular job, then go full-time when they are ready.
Guide Contents:
Courier Success Factors
The best legal structure for a courier service company
How to license your new business
Naming your courier business – three best ways
Courier insurance and reducing taxes
Courier business supplies
Best & most profitable services to offer
Who uses a courier service?
Pricing your courier services and getting paid
Courier success tips
Finding customers
Courier resources – organizations & forums
Glossary of courier terms
Essential courier forms (printable)
New Second Edition … Just $7.95