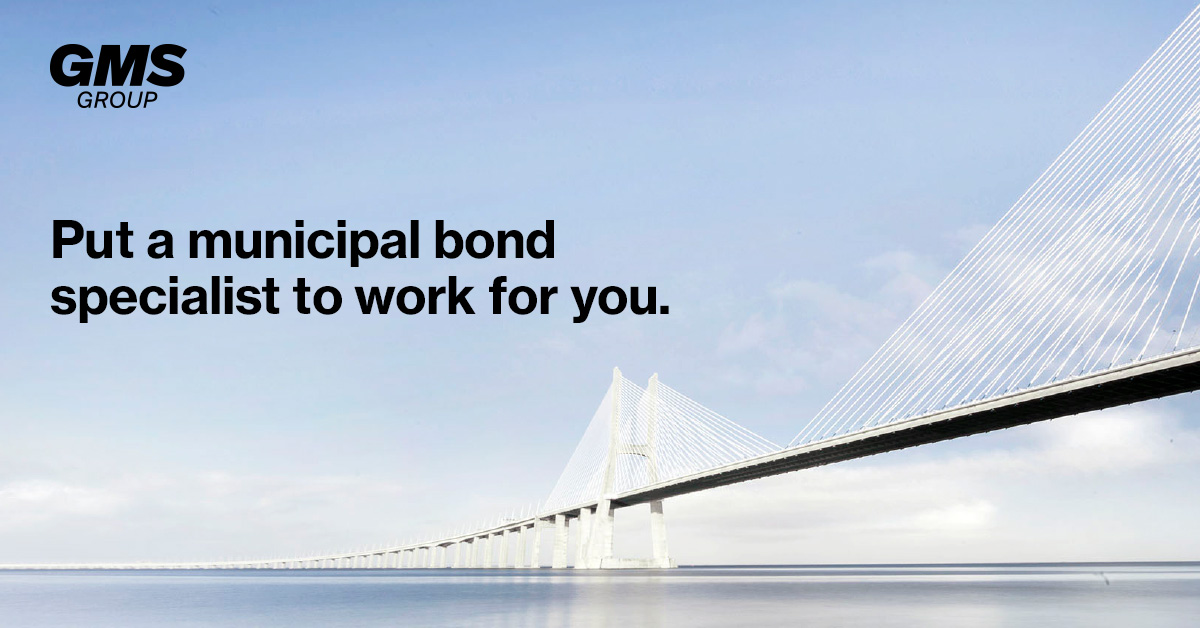 Put a municipal bond specialist to work for you.
The chart below shows CDs, corporate, and municipal bond yields daily from one to over 20 years where applicable. These rates are broken down to AAA, AA, and A where applicable, and give approximate yields to maturity that an investor can earn in today's tax-free municipal bond market. The Market Yield data noted above is the average posted yield from the seven highest-yielding bonds for each category offered by ICE, with an offering quantity of 100M par value or more.
Disclaimer: Bond offerings are subject to change in price and prior sale. All information and calculations contained herein have been obtained from sources deemed to be reliable; however, The GMS Group, LLC does not guarantee that it is accurate or complete. No offering shall be construed as a recommendation to purchase any security. Bond prices are subject to market fluctuation and bonds may be worth less than you paid if sold prior to maturity. Call features may exist which could affect yield; contact your GMS account executive for details. Fixed income descriptive data provided by ICE Data Services. For more information, interested parties can email icedataservices@theice.com. BondPoint Express Query System © 2019 Creditex Group Inc. All rights reserved.