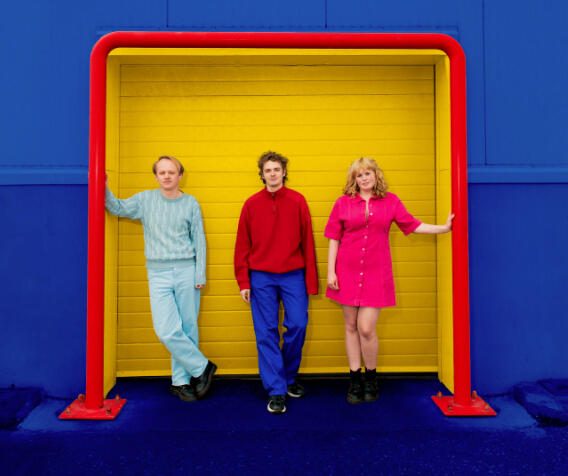 This is the home of Dutch indie quartet Pip Blom. We proudly present you our second album Welcome Break!
The reviews are raving:
XS Noize (10/10): "Welcome Break is one of the best records of the year. Don't sleep on it"
NME (4/5): "The Amsterdam four-piece build on the winning indie-pop foundations of their debut with an effort that fizzes with confidence and self-belief"
Mojo (4/5): "Sheer charisma of bold clanging anthems / Blom's buoyant indie-rock proves hard to resist"
Uncut (4/5): "Dutch foursome perfect Britpop 2.0 / A deceptively simple collection of slightly melancholic bangers / Play loud, listen carefully"
De Volkskrant (4/5):
If it was the forced break that helped determine the quality of this album, then he was indeed welcome"
Line Of Best Fit (Album of the Week): "An addictive listen / Near impossible to not want to return to Welcome Break again and again"
DIY (4/5): "They master a balance between growing up and maintaining innocent charm"
Spectral Nights: "Welcome Break takes you on one hell of a personal journey. Enjoy your stay"
OOR: "On Welcome Break, the Pip Blom sound has been fine-tuned and the songs have become even stronger. Glastonbury can probably added to the tour agenda again soon"
Choose your favorite platform!
We've got very special versions in limited editions coming up. Vinyl and cd's. Expect them in the second half of January.
UK
Heavenly Recordings (black)
Rough Trade (orange)
Dinked (blue)
US
Rough Trade (black / orange)
NETHERLANDS
Platomania (yellow)
Sounds (yellow)
Kroese Online (yellow)
More info